Yesterday's death toll was the worst single day yet – 260, so the total for the UK has now exceeded 1,000 deaths. It's rising as predicted though of course only a fraction of the 10,000+ in Italy and nearly 6,000 in Spain. The suggested date for the peak has moved back, from 5th April to 12th, but of course like all these estimates in a constantly changing scenario is just a best guess.
Boris Johnson is sending a letter to every household in the UK urging us to stick to the lockdown rules. The letter makes it quite clear that things are likely to get worse before they get better but I think we've all worked that out for ourselves by now, just by watching what has happened in Italy, Spain, and China.
Boris has a 74% approval rating for the way he and the government have handled the crisis so far.
An author in Rome has written a letter to the UK describing what she thinks is ahead for us. It seems we're going to be doing a lot of eating.
The blame game has started and there's inevitably a lot of focus on China. What did they know and when? What did they hide from the rest of the world? What is the true death toll? When are they going to ban those awful wet meat markets and stop eating bats, dogs, cats, civets, pangolins and all manner of wild and endangered animals?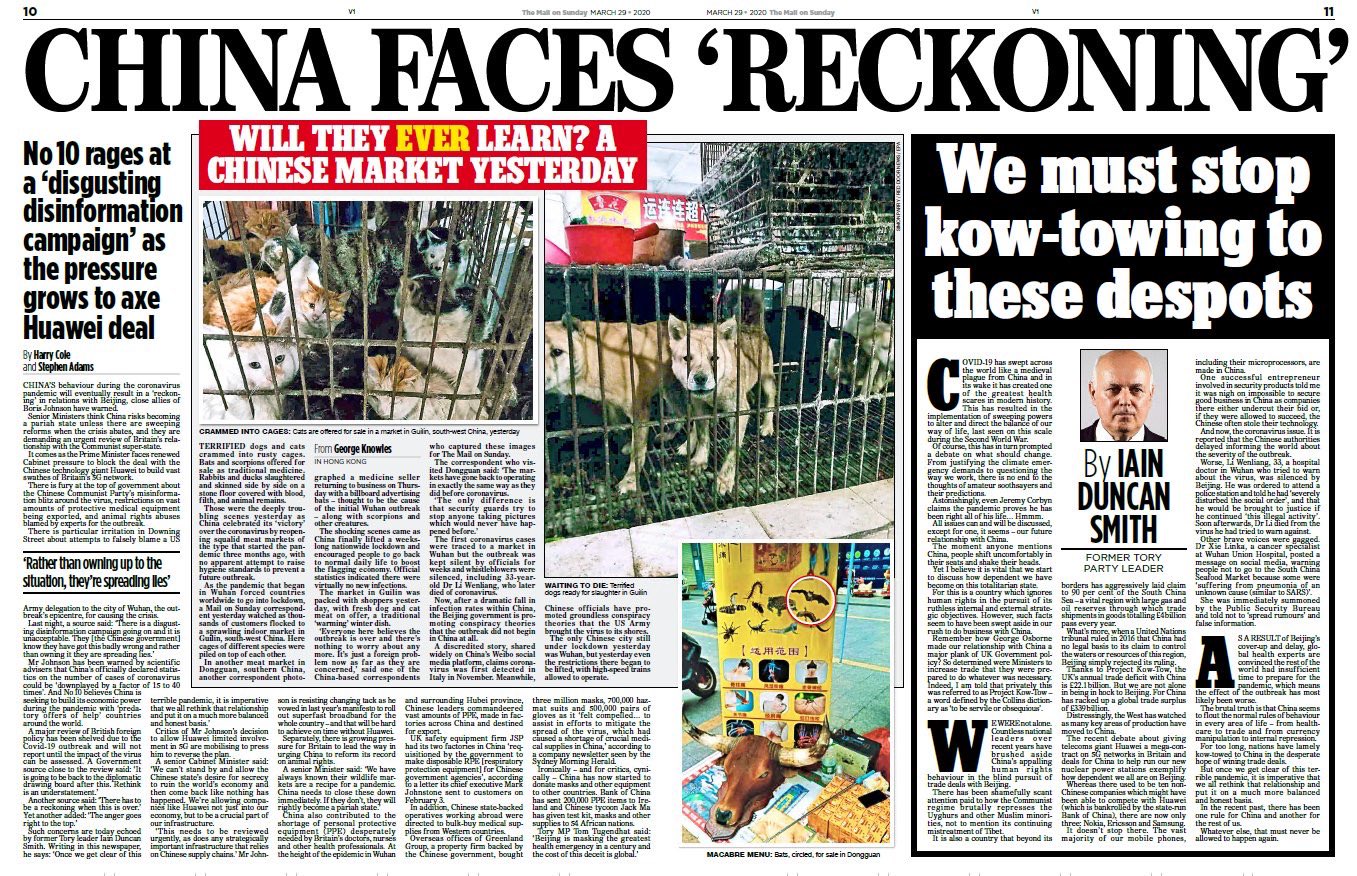 There is talk of a much stricter lockdown as we approach the second week. It's being flouted all over the place, particularly in the cities. The Nightingale Hospitals in London, Birimingham, and Manchester are obviously designed to cope with the large population centres in which people have ignored the social distancing rules or to which they've simply been unable to adhere because of packed public transport. Mosques are now closed by yesterday someone filmed worshippers shoulder to shoulder in a tennis court, carrying out their daily prayers.
The European Union is coming in for a lot of criticism, particularly from Italy. The EU is continuing to make demands of Italy and not cutting the country any slack. Some are speculating that Italy will be the next to leave.
Every day in this crisis we are reminded of the selfless service of some who humble us with their dedication, and the humourless and vitriolic sentiments of others.